Last modified at 13 June 2017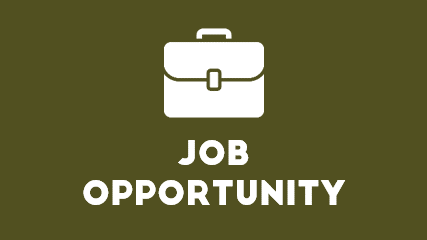 June 2017
Assalamu 'alaikum wr wb.
Sma Lazuardi membutuhkan beberapa guru di Tahun ajaran 2017-2018, diantaranya:
1. Geografi
2. Ekonomi yang juga menguasai akuntansi
3. BK
4. Tari
5. Biologi
Mulai bekerja tanggal 17 Juli 2017.
Persyaratan:
1.Minimal S1 dari Background jurusan yang sesuai, S2 sangat diutamakan.
2.Bisa berbahasa Inggris baik aktif maupun pasif.
3.Kemampuan berkomunikasi yang Baik.
4.Memiliki Pengalaman Mengajar.
5.Usia maksimal 35 Tahun.
Jika berminat & memenuhi kualifikasi, segera kirim surat lamaran, CV dan copy sertifikat ke : humas@lazuardi-high.sch.id
Wassalamu'alaikum wr.wb.
April 2017
Technical Support with Microbiology Background in PT Galih Cipta Wisesa
Job Description
to perform microbiological examination or pharmaceutically room or etc
work on process good and finished good
Requirement:
male or female
candidate must possess D3 or S1 have basic microbiology
experience or freshgraduate are welcome
ability to work in the laboratory (understanding of aseptic technique
ability to work join with customer
required skill(s) microsoft office
required language(s) english, bahasa indonesia
send resume to: Taman Tekno BSD Sektor XI, Blok J.1/11 Setu - Setu, Tangerang Selatan
send by email to: galih002@cbn.net.id, or galih005@cbn.net.id, or galih006@cbn.net.id (subject: apply technical support)
Februari 2017
Koordinator Riset – Hutan Batang Toru
Kesempatan kerja dan raih tawaran beasiswa untuk melanjutkan pendidikan ke jenjang Magister atau Doktor
Yayasan Ekosistem Lestari/SOCP
Program Hutan Batang Toru, Tapanuli, Sumatera Utara
More...