ICoBio - Registration and Submission
Last modified at 13 July 2017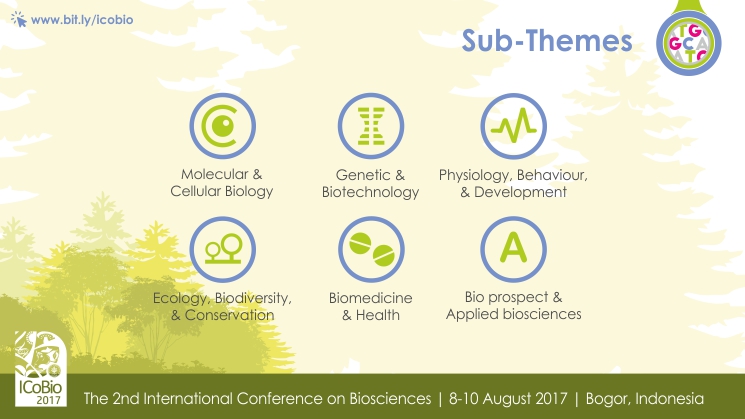 Registration and Submission
Registration as participant without paper (listener) is CLOSED
Publication
Selected papers will be published in IOP Conference Series: Earth and Environmental Science (indexed by Scopus and Web of Science) and HAYATI Journal of Biosciences (hosted by Elsevier).
Sub-themes
Molecular & Cellular Biology
Genetic & Biotechnology
Physiology, Behaviour, & Development
Ecology, Biodiversity, & Conservation
Biomedicine & Health
Bio prospect & Applied biosciences
Call for Papers
Participants are requested to send an abstract of the paper through the form below at latest on 20 June 2017. CLOSED
About OCS
At first, please register yourself to our Open Conference System (OCS) and do make a submission. Further information about registration step by step can be found on the OCS page. During submission, please upload your abstract file based on Abstract Template as supplementary files.The author shall certify that the abstract submitted to the committee has not been published or presented elsewhere.