Last modified at 17 December 2018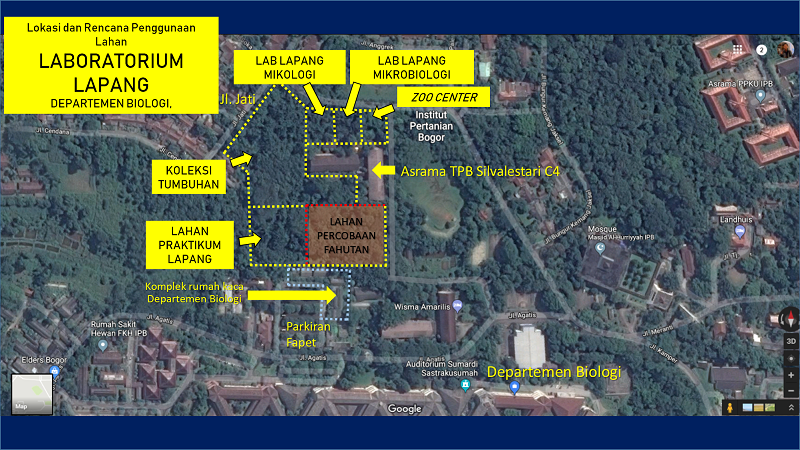 Biology Field Laboratory located behind Wisma Amarilis and next to Asrama C4. In this 1000 m2 lab, students will able to conduct some experiments and observations.
In addition to this field lab that located on IPB Darmaga Campus, the Department is also planned to have a field lab on the island of Belitung. This is a nice result of the collaboration between the Department and the Belitung Regional Government.