Last modified at 8 November 2018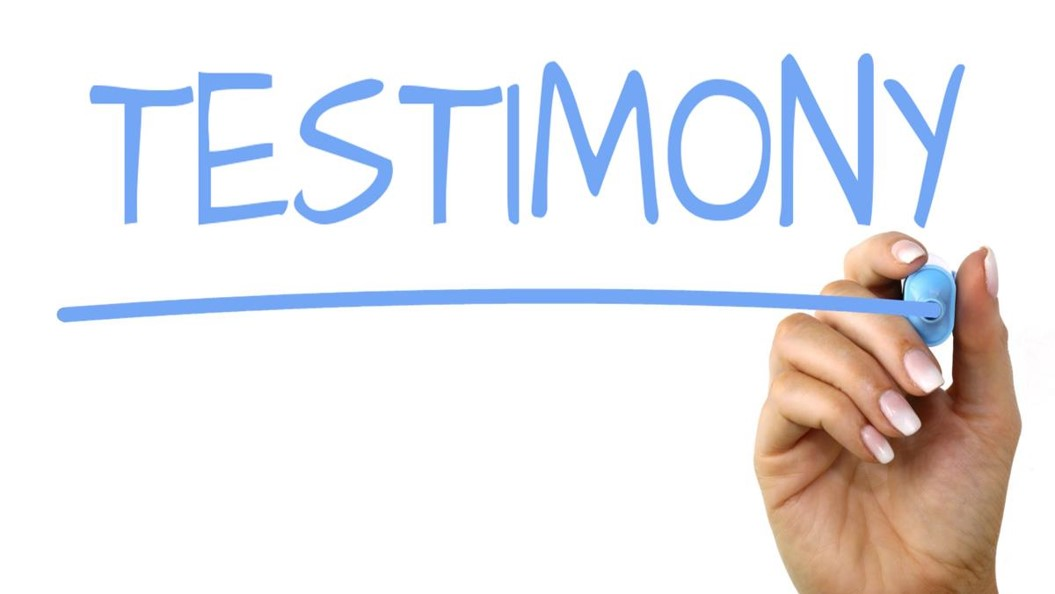 EFENDI (MIK)
During my study in IPB especially in Microbiology program, I learned many things not only academics but also entrepreneur skills. Besides of that, most of the lecturers have their own capability and competent skills in teaching. Regarding to the research, they possess not only numerous interesting topics but also up to date and usually involve their students to contribute in their projects. Furthermore, the laboratory also supports you with high technology of research's equipments. Overall, I recommend you to study in this program. If you search the best either in academics or research programs with a green campus and friendly environment, IPB is my first choice.
SARAH NILA (BIO, BSH)
Animal Biosciences is an international laboratory I have ever known in IPB. This laboratory always support me to do anything, thus, I could learn many good things while I expressed my talent. We had less class and could start the experiment as soon as possible so we could graduate on time. I feel like this laboratory helps us to increase our knowledge by organizing lectures from international professors. I also like staying in this lab because I could meet many new friends with different cultures, both from Indonesia and other countries. I really thank this laboratory to make me achieved the best Master science student in IPB.
SIPRIYADI (MIK)
Bagi saya, Prodi S3 mikrobiologi memberi pelajaran tentang pentingnya kemandirian, kerjakeras, kerjasama tuntas dan kerjasama yg baik dengan semua komponen yg terlibat. Menempuh pendidikan di S3 prodi mikrobiologi membuat saya semakin paham bahwa mikrobiolgi menjadi bagian penting dari kehidupan manusia. Suasana perkuliahan yg menyenangkan dengan fasulitas ygsangat memadai membuat sesuatu yg rumit menjadi mudah untuk dipahami. Berjayalah Mikrobiologi kita, hahahaa
RAHMADINA R (BIO, MIK)
Learn a lot from great lecturer in Microbiology expertise. Never know before that the unseen microorganisms is really a fun topic to learn. It's like learn the invisible things but with science!
ALFARABI (BOT)
I think Plant Biology is a great major in Bogor Agriculture University. This major is very good to study botany in depth. We are proud to be part of this major.
ANDIK W (BIO, BOT)
Ever since I started college in Biology Department, Faculty of Mathematics and Natural Sciences, Bogor Agricultural University thirteen years ago, I became a new person! My confidence increased and I enjoyed doing biology because I understood it. I met with many humble and professional lecturers; Unique, cool, and extraordinary friends, and excellent facilities. Academic staff are always friendly. This makes me fell at home, which is one of the reasons why I live there for nine years (for undergraduate and graduate programs), haha.. thank you everyone!
MASRUKHIN (BIO, MIK)
Perkuliahan S1 di biologi memberikan banyak pengetahuan baru.
Kurikulum yang berkembang sesuai dengan perkembangan keilmuan, didukung dengan praktikum dengan fasilitas yang sangat memadai untuk standar mahasiswa S1.
Selain itu dukungan untuk kegiatan non akademik (seperti lomba maupun konferensi ilmiah) sangat baik, sehingga kesempatan untuk mengembangkan diri sangat terbuka
AHMAD ARNIAN P (BIO)
Pengalaman Kuliah di deprtmn. Biologi bagi sy sangat menyenangkan, kalau bicara masalah pengalaman brlajar sbnrnya selayaknya ambil kuliah bio yg bnyk nya materi hafalan, praktikum sana sini, tp dibarengi dg tenaga pendidik berkualitas internasional dan fasilitas yg cukup memadahi buat rasanya bio ipb sgt oke bagi kalian yg cita2nya setinggi langit. Apa lg dg standar akreditasi yg baik membuat kuliah di bio ipb berasa lebih berkualitas. Kuliah lapangan atau turun lapang ke tempat2 yg mendukung kuliah adalah yg paling ditunggu para mahasiswa krn disini bukan hny masalah teori tp lebih ke aplikasi kehidupan sehari2 yg membuat kita paham akan gunanya ilmu kita. Teman2 yg dari berbagai daerah di lingkungan kampus jg lbh berkesan kalau kuliah jg bisa serasa keliling indonesia krn kita bisa saling kenal satu sama lain, bnyk belajar dri pengalaman dr teman2 luar daerah yg bisa nambah motivasi atau malah bisa saling ketawain pengalaman yg menyenangkan satu sama lain. So, mau kuliah berkualitas dan menyenangkan memang bio ipb bisa menjawab ekspektasi kalian. #salam1bio
DAMIANA AULIA (BIO)
Saya Damiana sarjana dari program studi Biologi IPB. Pengalaman saya selama kuliah di sini, materi perkuliahan yang saya terima sangat sesuai dengan program studi saya. Materi tersebut disampaikan dengan baik oleh para dosen sehingga mudah dimengerti. Sarana dan prasarana di program studi biologi sangat menunjang kegiatan perkuliahan terutama di bagian laboratorium. Pelayanan mahasiswa seperti bagian aministrasi, staff laboran, hingga staff keamanan dan kebersihan sangat ramah dan siap membantu kapan saja. Hal tersebut membuat saya merasa nyaman saat kuliah di departemen Biologi IPB.
ANDRI F (BIO)
A place that deepen your faith and boarden your view of life