Last modified at 27 August 2019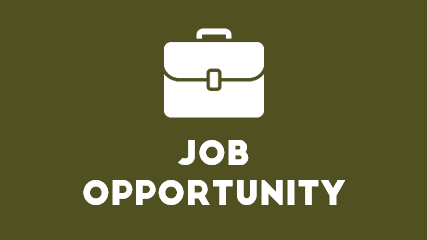 August 2019
PT. SARTONET FILTRASI INDONESIA
An established Biotechnology Distributor for Sartorius products requires Marketing Executive for BANDUNG area.
Marketing Executive (Biolab/Bioprocess)
Requirements :
Male/Female
Age max. 35 years old
Min S1 preferably in chemistry, biology, pharmacy, chemical engineering, biochemistry
Proactive, hard-working, highly motivated & able to work under pressure
Ability to communicate in English both written and oral
Passion in marketing and enjoy meeting new people
Preferably own vehicle/motorcycle
Responsibilities
> To market filtration and laboratory products mainly in pharmaceutical, and general industries
Please send your resume to HRD.sartonet@gmail.com
Mei 2019
PT. SARTONET FILTRASI INDONESIA
An established Biotechnology Distributor for Sartorius products requires Marketing Executive for BANDUNG area.
Sales Executive (Biolab/Bioprocess)
Requirements :
Male/Female
Age max. 35 years old
Min S1 preferably in chemistry, biology, pharmacy, chemical engineering, biochemistry
Proactive, hard working, highly motivated & able to work under pressure
Ability to communicate in English both written and oral
Passion in marketing and enjoy meeting new people
Willing to travel
Preferably own vehicle/motorcycle
Responsibilities
To market filtration and laboratory products mainly in pharmaceutical, and general industries
Please send your resume to : HRD.sartonet@gmail.com before 15 June 2019
Mars Symbioscience Indonesia - QA Microbiologist
We are part of hugely successful, privately-owned multi-national business under Mars Incorporate with almost a century's experience. Some of biggest and best-loved brands are Mars®, Snickers®, M&M's®, Starburst®, Pedigree®, Whiskas®, and Royal Canin®.
Mars Symbioscience Indonesia is one of the business units of Mars, Inc. located in Makassar. In our Makassar factory, we are producing cocoa products such as butter, liquor, and cake.
Job Purpose/Overview
The main goals is to deliver benefits for the Mars Chocolate Indonesia business by:
Ensure quality control of finished product (Cocoa powder, Cocoa butter, Cocoa liquor) in Microbiology parameters is valid and reliable.
On time analysis and released of finish product.
Supporting projects and activities in continuous improvement of Quality and Efficiency at UJU
Key Responsibilities: Export 70% Import 30%
Samples preparation of finished products and in process (Cocoa powder, Cocoa Cake, Cocoa butter, and Cocoa liquor)
Media preparation and sterilization for daily analysis and confirmation test
Conduct daily micro analysis for finished product and in process
Conduct swabs and micro analysis for environment and in line process monitoring
Conduct micro analysis for water monitoring
Conduct micro ring trial testing with external lab (LGC) quarterly
Stock take of consumable material in Micro Lab
Data collection and data entry into Navision system
Support swabs of cleaning activity in the line process
Micro Verification, validation method and equipment calibration
Conduct GMP/GHP audits according to schedule agreed with UJU QMS specialist
Contribute into incidents investigation
Contribute into continuous improvement activities, running and planning trials agreed with Line Manager
Provide data reports on conducted verification programs, outbound quality, trials and other activities on time in full.
Maintain Lab Facilities at UJU sites in accordance with Global Lab Practices, escalate non-conformities
Follow Global Micro Verification Standard
Daily Cleaning (glassware, building, equipment, and facility) in Microbiology Lab and special cleaning activity of microbe Lab.
Job Specifications/Qualifications
Education & Professional Qualification

At least 1 years of working experience in any R&D area or Supply
Bachelor Degree in Food Science / Food Technology / Microbiology / Chemistry / other relevant technical discipline
Basic English Skills

Knowledge/Experience

Technical knowledge in Product & Process
Test Design
Experience in Lab Work (basics of GLP)
Basic Knowledge in QM tools & QMP (ISO 9001, FSSC 22000)
Basic Knowledge in Chocolate and/or Food products & process technology

Key Supporting Competencies

Priority Setting
Action Oriented
Peers Relationship
Conflict Management

Key Functional Competencies and Technical Skills

Microbiology-Basic
QMP-basic
Robust Quality Custodian
Identify Efficiency Opportunities
Performance evaluation and continuous improvement
More information: Mafrikhul Muttaqin (089634SS7428)
Maret 2019
PT. Anugerah Alam Makmur Abadi
Kami, perusahaan yang bergerak di bidang fruit puree dan hasil-hasil pertanian membutuhkan posisi untuk jabatan sebagai berikut :
R&D dan QC Supervisor
Kualifikasi :
- Pria/Wanita usia maksimal 35 tahun
- Pendidikan minimal S1 jurusan Biologi atau yang setara
- Fresh Garuduate atau minimal pengalaman kerja 1 tahun
- Menguasai MS Office
- Jujur, Teliti dan Rapi
- Mampu bekerja sama dalam team
- Komunikatif dan Kreatif
Kirim Surat Lamaran dan CV lengkap ke WA 08161845697 atau Email : anugerahalammakmur@gmail.com
Orang Tua GO BEYOND
Kepala Bagian QA
Deskripsi Pekerjaan:
menjalankan sistem jaminan kualitas raw material dan produk akhir
melakukan kegiatan validasi test
melakukan kegiatan internal audit
Persyaratan
S1 Teknik (Kimia, Industri, Pangan/Gizi/Nutrisi) Biologi, Bioteknologi, Kimia, IPK min 3.00
Pengalaman min 2 tahun di perusahaan FMCG dan bidang yang sama
Memahami ISO 9001, FSSC 22000, 5R, Sanitasi, Jaminan Halal & GMP
Bersedia ditempatkan di Merah Mata (Banyuasin)
Send a complete resume to: PT CS2 Pola Sehat (Orang Tua Grup) Jl Belitung RT 26 Dusun III Merah Mata, Banyuasin
email: dianeliakembarencs2.ot@gmail.com (subject: JOB1-QA)
PT PAHAMIFY
As a Biology Tutor, you will join a content production team in producing fun, enjoyable, and engaging educational videos. Your main role will be to develop teaching material in the form of videos, quizzes, and summaries for high school Biology. As a teacher, you will:
Conduct research for the best learning materials/methods for high school Biology based on learning objectives described in the national curriculum (We are using Kurikulum 2013 revisi)
Structure and write scripts and storyboards for educational videos that are fun, enjoyable, engaging and addresses various learning objectives described in the syllabus
Write summaries/learning objectives for each chapter
Host/teach in educational videos
More information: CLICK
ITERA (Institut Teknologi Sumatera)
Dosen tetap non PNS. Syarat umum: Pria / Wanita; Umur maksimal 30 tahun untuk pelamar S2 dan maksimal 35 Tahun untuk pelamar S3. (26 February 2019 - 12 March 2019)
Lebih lanjut: KLIK
Januari 2019
PT MEDION
Posisi
Laboratory Technician
Branch Administration
PT Sartonet Filtrasi Indonesia
Posisi: Application Specialist (Bioprocess); Marketing Executive (Biolab/Bioprocess)
Pusat Penelitian Bioteknologi dan Bioindustri Indonesia (PPBBI), Bogor
Pusat Penelitian Bioteknologi & Bioindustri Indonesia (PPBBI) merupakan perusahaan berbasis riset yang bergerak dibidang bioteknologi perkebunan yang berkedudukan di kota Bogor, membuka peluang bagi kandidat baru untuk bergabung dan berkembang bersama kami untuk posisi Calon Peneliti :
DENGAN SYARAT-SYARAT :
Pendidikan : S2 Jurusan Agronomi / Bioteknologi.
IPK : Minimal 3.50
Diutamakan berpengalaman dalam riset lapang semi komersil
​Good networking.
Dapat bekerja secara mandiri dan tim.
Dapat bekerja dibawah tekanan
Lanjut: PDF
Oktober 2018
PT. Central Proteina Prima, Tbk. (CPP) merupakan perusahaan aquaculture industry terbesar di Indonesia dan terintegrasi vertical mulai dari indukan udang, pembesaran benur, budidaya udang, pabrik pakan udang, proses panen, pembekuan dan pemrosesan udang hingga ekspor. Kami juga menjamin kualitas udang terbaik untuk ekspor dan memiliki teknik budidaya udang tercanggih di Indonesia. Kami memiliki otomatisasi dalam produk pakan. Kami adalah pemimpin pasar (market leader) dalam penjualan pakan udang dan ikan di Indonesia. Saat ini bisnis kami mulai merambah ke FMCG retail industry, salah satu produk unggulan kami adalah nugget Fiesta Seafood. Informasi lebih lengkap mengenai company profile perusahaan kami, dapat saudara lihat pada official website kami di www.cpp.co.id
Saat ini perusahaan kami membuka Lowongan Kerja untuk posisi Microbiology Laboratory.
September 2018
PT MEDION adalah perusahaan farmasi yang berlokasi di Bandung, Jawa Barat dan telah berdiri sejak tahun 1976. Produk utama Kami adalah Vaksin, Obat & Vitamin serta Poultry Equipment. Kami telah memulai eksport sejak tahun 1998. Saat ini bisnis Kami juga telah berkembang ke bidang Hospitality dan Breeding. Seiring perkembangan bisnis Kami ini pula, Kami memerlukan calon pekerja yang profesional dan kompeten di bidangnya.
S1 Biologi
Laboratory & Animal Trial
Production Supervisor
Branch Administration
Lebih lanjut: Klik di sini
Agustus 2018
PT. Galih Cipta Wisesa merupakan perusahaan distributor peralatan clean room, alat lab mikrobiologi, jasa monitoring clean room (cemaran mikrobiologi maupun partikel) juga sanitasi fasilitas steril pada industri pharma dan beverages, juga rumah sakit. PT. Galih Cipta Wisesa saat ini membutuhkan staf untuk mengisi posisi sebagai teknisi lab & project. Dengan spesifikasi sbb:
Lulusan D3 atau S1, analisis kimia, biologi, atau mipa (fresh graduate bisa melamar)
Mampu berbahasa inggris
Mampu bekerja dalam tim maupun individu
Memiliki kemampuan komunikasi yang baik
Memiliki kemampuan dasar mikrobiologi lebih diutamakan.
Dapat mengemudikan kendaraan (memiliki sim A lebih diutamakan).
Mau ditempatkan di luar kota/luar jawa.
Target oriented
Info dapat menghubungi: Yonatan (yonatanbanoet@gmail.com)
Maret 2018
Kami salah satu perusahaan industri pengalengan makanan berskala nasional dan export memberikan kesempatan berkarir pada posisi
Supervisor (Trainee) Lab dan Pembibitan
Adapun persyaratan sebagai berikut :
Laki – laki / Perempuan
Usia mak. 25 tahun
Lulusan S1 Biologi min IPK 3
Diutamakan yang berpengalaman di bidang Pembibitan Jamur
Sehat jasmani dan rohani, bahasa inggris pasif dan aktif, bisa komputer
Jika kualifikasi anda memenuhi syarat yang ditentukan kirimkan curiculum vitae ke PT. Suryajaya Abadiperkasa Jl. Raya Surabaya Probolinggo Km.90 Banjarsari – Probolinggo ( Telp. 0335-421172 , Fax 0335-424144 ) atau ke HRD PT. Suryajaya Abadiperkasa Tromol Pos 10 Probolinggo 67200 atau e-mail dialamat suryajaya@sjapmail.co.id. Paling lambat tanggal 20 Maret 2018.
January 2018
PT Medion Bandung membutuhkan lulusan S1 Biologi untuk posisi Teknisi Laboratorium Uji Hewan (sampai dengan 28 Februari 2018). Kirim lamaran secara online ke formlamaran.medion.co.id.
December 2017
Bumitama Agri,Ltd merupakan perusahan yang bergerak di bagian perkebunan kelapa sawit dan produksi CPO di Indonesia yang saat ini memiliki perkebunan dengan luas 180.000 ha dengan total 14 unit Mill yang tersebar di Kalteng, Kalbar dan Riau. Perlunya lulusan-lulusan Pertanian untuk membangun perusahaan menjadi produsen CPO terkemuka di Indonesia, serta melakukan inovasi terbaik untuk mempercepat proses kinerja di Operasional.
Lowongan Kerja:
Posisi: Agronomy Assistant (Assistant Divisi/Afdeling)
Lokasi: Kalimantan Tengah dan Barat
Persyaratan sbb:
1. IPB jurusan: agronomi, ilmu tanah, HPT, semua jurusan kehutanan, teknik pertanian/teknik mesin dan biosystem, teknik sipil lingkungan dan biologi
2. IPK > 2.75
3. Sehat
Silahkan kirim cv ke Email: fajar.dianto@bumitama.com, panji.septiansyah@bumitama.com
(Ini khusus utk lulusan IPB)
No. Telp/WA: 0812-8800-9402
Info Website:
www.bumitama-agri.com
June 2017
Assalamu 'alaikum wr wb.
Sma Lazuardi membutuhkan beberapa guru di Tahun ajaran 2017-2018, diantaranya:
1. Geografi
2. Ekonomi yang juga menguasai akuntansi
3. BK
4. Tari
5. Biologi
Mulai bekerja tanggal 17 Juli 2017.
Persyaratan:
1.Minimal S1 dari Background jurusan yang sesuai, S2 sangat diutamakan.
2.Bisa berbahasa Inggris baik aktif maupun pasif.
3.Kemampuan berkomunikasi yang Baik.
4.Memiliki Pengalaman Mengajar.
5.Usia maksimal 35 Tahun.
Jika berminat & memenuhi kualifikasi, segera kirim surat lamaran, CV dan copy sertifikat ke : humas@lazuardi-high.sch.id
Wassalamu'alaikum wr.wb.
April 2017
Technical Support with Microbiology Background in PT Galih Cipta Wisesa
Job Description
to perform microbiological examination or pharmaceutically room or etc
work on process good and finished good
Requirement:
male or female
candidate must possess D3 or S1 have basic microbiology
experience or freshgraduate are welcome
ability to work in the laboratory (understanding of aseptic technique
ability to work join with customer
required skill(s) microsoft office
required language(s) english, bahasa indonesia
send resume to: Taman Tekno BSD Sektor XI, Blok J.1/11 Setu - Setu, Tangerang Selatan
send by email to: galih002@cbn.net.id, or galih005@cbn.net.id, or galih006@cbn.net.id (subject: apply technical support)
Februari 2017
Koordinator Riset – Hutan Batang Toru
Kesempatan kerja dan raih tawaran beasiswa untuk melanjutkan pendidikan ke jenjang Magister atau Doktor
Yayasan Ekosistem Lestari/SOCP
Program Hutan Batang Toru, Tapanuli, Sumatera Utara
More...