Last modified at 9 March 2018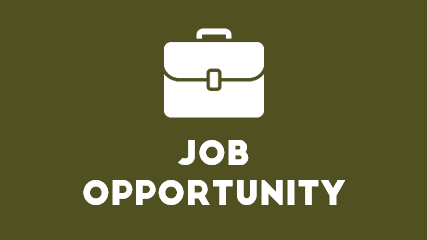 Maret 2018
Kami salah satu perusahaan industri pengalengan makanan berskala nasional dan export memberikan kesempatan berkarir pada posisi
Supervisor (Trainee) Lab dan Pembibitan
Adapun persyaratan sebagai berikut :
Laki – laki / Perempuan
Usia mak. 25 tahun
Lulusan S1 Biologi min IPK 3
Diutamakan yang berpengalaman di bidang Pembibitan Jamur
Sehat jasmani dan rohani, bahasa inggris pasif dan aktif, bisa komputer
Jika kualifikasi anda memenuhi syarat yang ditentukan kirimkan curiculum vitae ke PT. Suryajaya Abadiperkasa Jl. Raya Surabaya Probolinggo Km.90 Banjarsari – Probolinggo ( Telp. 0335-421172 , Fax 0335-424144 ) atau ke HRD PT. Suryajaya Abadiperkasa Tromol Pos 10 Probolinggo 67200 atau e-mail dialamat suryajaya@sjapmail.co.id. Paling lambat tanggal 20 Maret 2018.
January 2018
PT Medion Bandung looking for qualified candidates (S1 Biology) for Lab Technician Position (Valid until 28th February 2018). Apply online: formlamaran.medion.co.id.
December 2017
Bumitama Agri,Ltd merupakan perusahan yang bergerak di bagian perkebunan kelapa sawit dan produksi CPO di Indonesia yang saat ini memiliki perkebunan dengan luas 180.000 ha dengan total 14 unit Mill yang tersebar di Kalteng, Kalbar dan Riau. Perlunya lulusan-lulusan Pertanian untuk membangun perusahaan menjadi produsen CPO terkemuka di Indonesia, serta melakukan inovasi terbaik untuk mempercepat proses kinerja di Operasional.
Lowongan Kerja:
Posisi: Agronomy Assistant (Assistant Divisi/Afdeling)
Lokasi: Kalimantan Tengah dan Barat
Persyaratan sbb:
1. IPB jurusan: agronomi, ilmu tanah, HPT, semua jurusan kehutanan, teknik pertanian/teknik mesin dan biosystem, teknik sipil lingkungan dan biologi
2. IPK > 2.75
3. Sehat
Silahkan kirim cv ke Email: fajar.dianto@bumitama.com, panji.septiansyah@bumitama.com
(Ini khusus utk lulusan IPB)
No. Telp/WA: 0812-8800-9402
Info Website:
www.bumitama-agri.com
June 2017
Assalamu 'alaikum wr wb.
Sma Lazuardi membutuhkan beberapa guru di Tahun ajaran 2017-2018, diantaranya:
1. Geografi
2. Ekonomi yang juga menguasai akuntansi
3. BK
4. Tari
5. Biologi
Mulai bekerja tanggal 17 Juli 2017.
Persyaratan:
1.Minimal S1 dari Background jurusan yang sesuai, S2 sangat diutamakan.
2.Bisa berbahasa Inggris baik aktif maupun pasif.
3.Kemampuan berkomunikasi yang Baik.
4.Memiliki Pengalaman Mengajar.
5.Usia maksimal 35 Tahun.
Jika berminat & memenuhi kualifikasi, segera kirim surat lamaran, CV dan copy sertifikat ke : humas@lazuardi-high.sch.id
Wassalamu'alaikum wr.wb.
April 2017
Technical Support with Microbiology Background in PT Galih Cipta Wisesa
Job Description
to perform microbiological examination or pharmaceutically room or etc
work on process good and finished good
Requirement:
male or female
candidate must possess D3 or S1 have basic microbiology
experience or freshgraduate are welcome
ability to work in the laboratory (understanding of aseptic technique
ability to work join with customer
required skill(s) microsoft office
required language(s) english, bahasa indonesia
send resume to: Taman Tekno BSD Sektor XI, Blok J.1/11 Setu - Setu, Tangerang Selatan
send by email to: galih002@cbn.net.id, or galih005@cbn.net.id, or galih006@cbn.net.id (subject: apply technical support)
Februari 2017
Koordinator Riset – Hutan Batang Toru
Kesempatan kerja dan raih tawaran beasiswa untuk melanjutkan pendidikan ke jenjang Magister atau Doktor
Yayasan Ekosistem Lestari/SOCP
Program Hutan Batang Toru, Tapanuli, Sumatera Utara
More...