BOT Students Participate PKPI-PMDSU Program in NAIST, Japan
8 December 2017
Last modified at 12 December 2017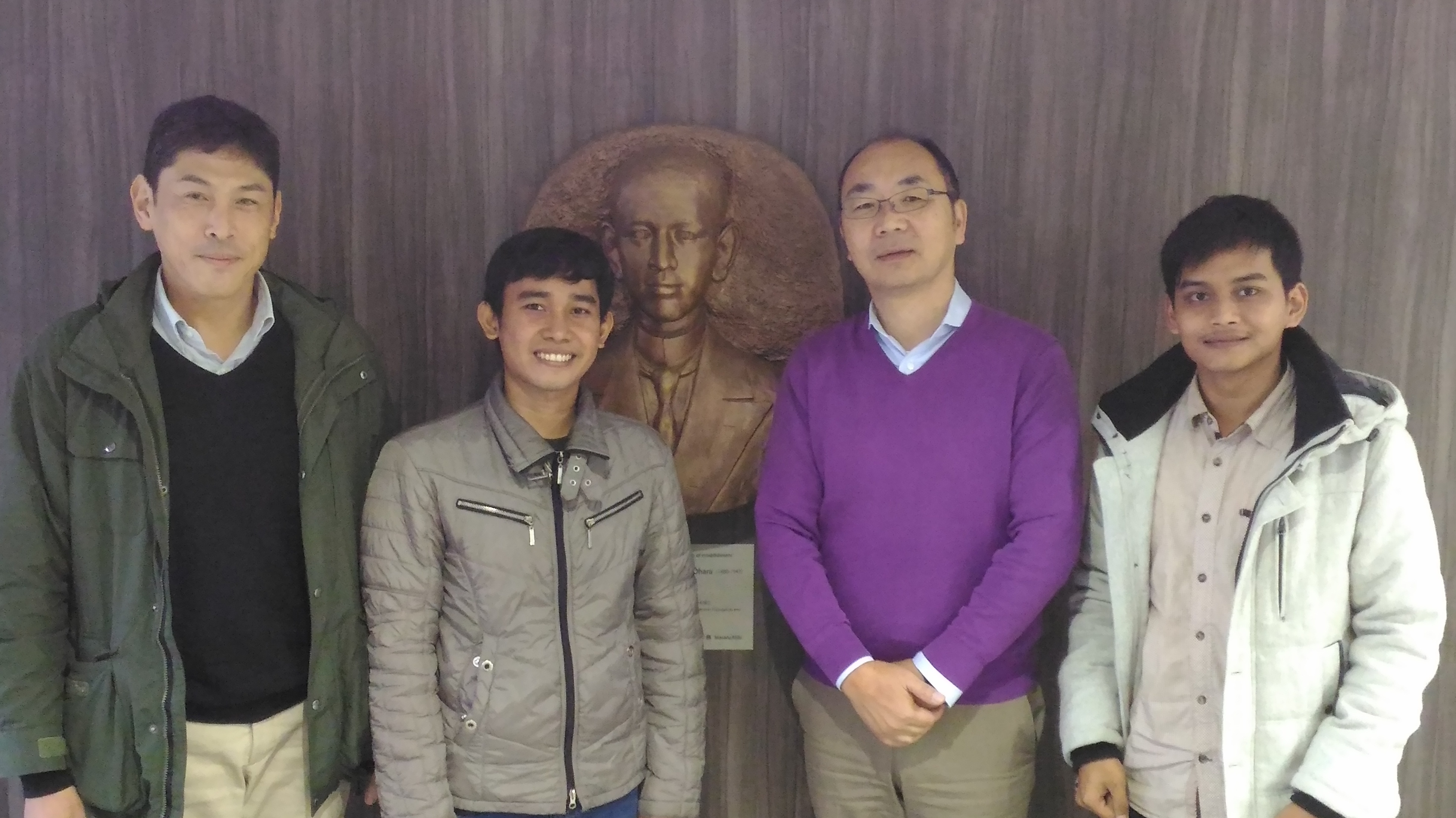 Graduate Students of Plant Biology (BOT) Study Program, Department of Biology are participating on PKPI-PMDSU (Peningkatan Kualitas Publikasi Internasional-PMDSU) in Nara Institute of Science & Technology (NAIST), Japan. Two students who follow the program are Miftahul Huda Fendiyanto and Rizky Dwi Satrio.
The PKPI-PMDSU Program is implemented for 6 Months, starting from October, 21st 2017 until April, 21st 2018. The PKPI-PMDSU program is organized by Ministry of Research, Technology, and Higher Education (Kemenristek-Dikti), Republic of Indonesia. The purposes of this program are to provide graduate student experience in interaction with the other international students, facilitate collaborative research, and improve the quality of international publications.
During the program, the students are listed as special research students at the Plant Metabolic Regulation Laboratory under Prof. Taku Demura, Ph.D. and Tadashi Kunieda, Ph.D. supervision. In the program, they discuss their research topics about "subcellular localization of aluminum tolerance candidates gene" and "genetic mapping and QTL analysis of drought stress traits on rice" with the supervisors, doing collaboration research with Prof. Jien Feng Fa, Ph.D in Okayama University, discuss journal articles on Plant Metabolic Regulation weekly, and conducting the research for their dissertation. In addition, every month both students discuss through Skype with the main supervisor in Indonesia, Dr. Ir. Miftahudin M.Si. to conduct counseling together.
Export Article
Share this article