Congratulations to the new head of the Department
5 July 2017
Last modified at 2 August 2017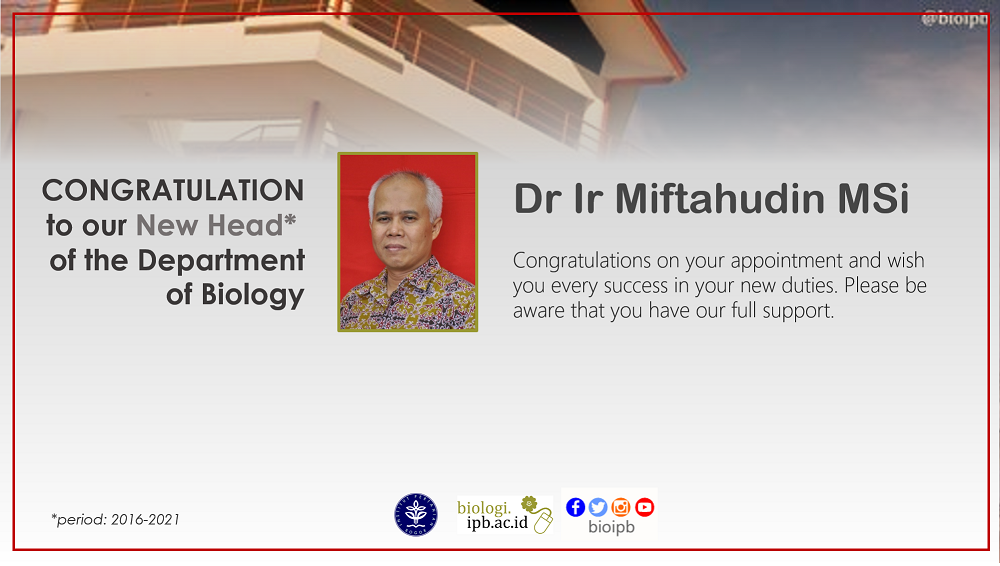 Congratulations!
Dr. Miftahudin, M. Si, Plant Physiology and Genetics Division, appointed as the Head of the Department of Biology from 7th July 2017.
Congratulations on your appointment and wish you every success in your new duties. Please be aware that you have our full support.
Thanks to Dr. Iman Rusmana for good leadership and achievement of the Department in the previous period.
Export Article
Share this article