Announcements Archive May 2023
Seminar Biologi
Seminar on Biology
Tuesday, 30 May 2023
13.30-15.15 WIB
Hybrid (Ruang Sidang Biologi, lt.1, Dept. Biology, IPB University & Zoom)
Topics:
1. Composition of Pollen Collected by Stingless Bee Tetragonula laeviceps in Different Land Use Systems
2. Pollen Diversity in Honey Revealed the Foraging Preference of the Sympatric Honey Bee and Stingless Bee
3. The Influence of Climate on the Intra-Annual and Site-Specific Pollen Rain in An Enriched Oil Palm Plantation in Sumatra, Indonesia.
Registration link : https://ipb.link/seminar-reg
Guest Lecture on Biology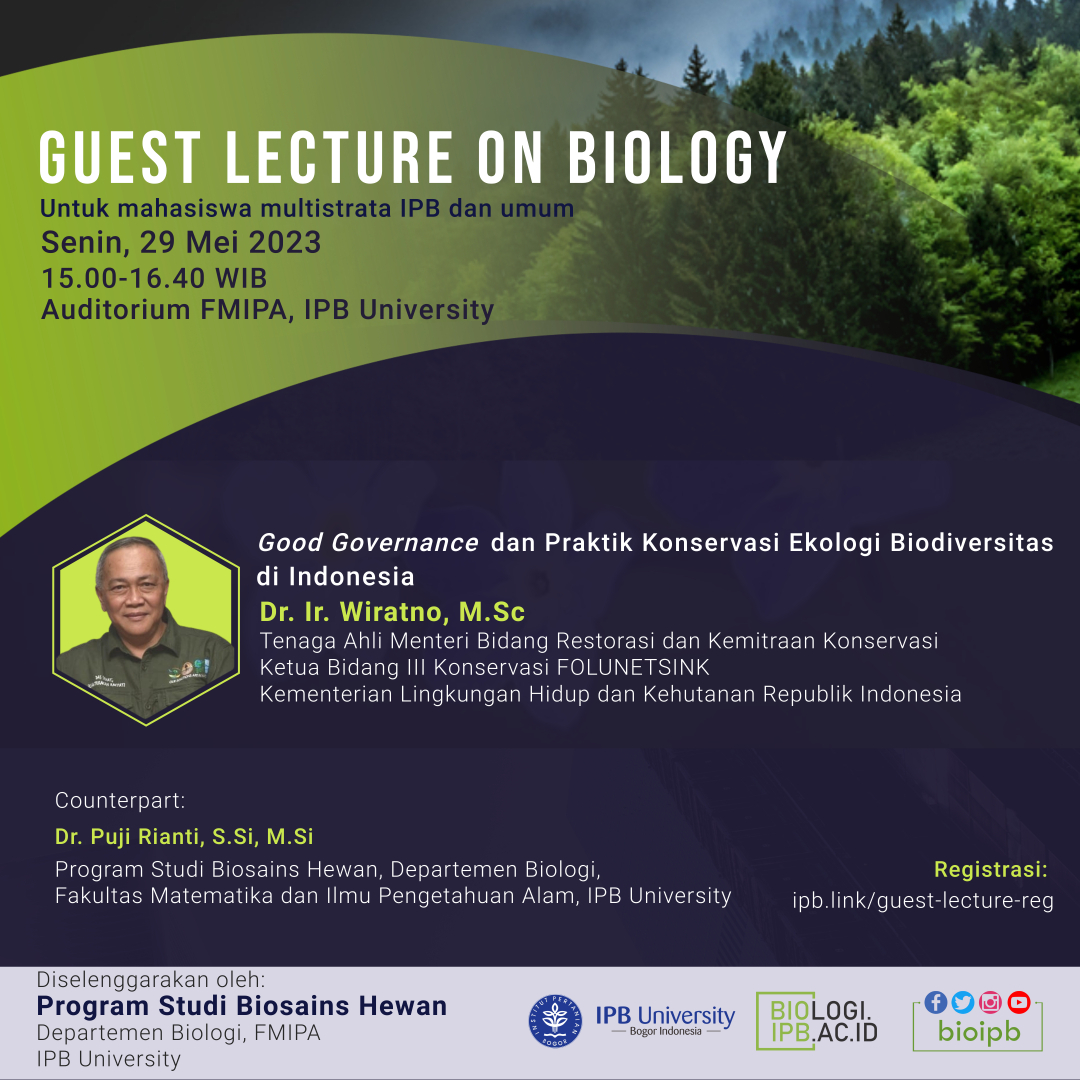 Guest Lecture on Biology
Monday, 29 May 2023,
15.00-16.40 WIB (Jakarta Time)
Auditorium Faculty of Mathematics and Natural Sciences, IPB University
Topic:
Good Governance and Biodiversity Ecological Conservation Practices in Indonesia
Speaker:
Dr. Ir. Wiratno, M.Sc
Ministry's expert staffer for restoration and conservation partnerships
Head of Division III FOLUNETSINK Conservation
Ministry of Environment and Forestry Republic of Indonesia
Registrasi: ipb.link/guest-lecture-reg