CONGRATULATION! The 2018 ON MIPA (Biology) Regional Selection Result
4 April 2018
Last modified at 4 April 2018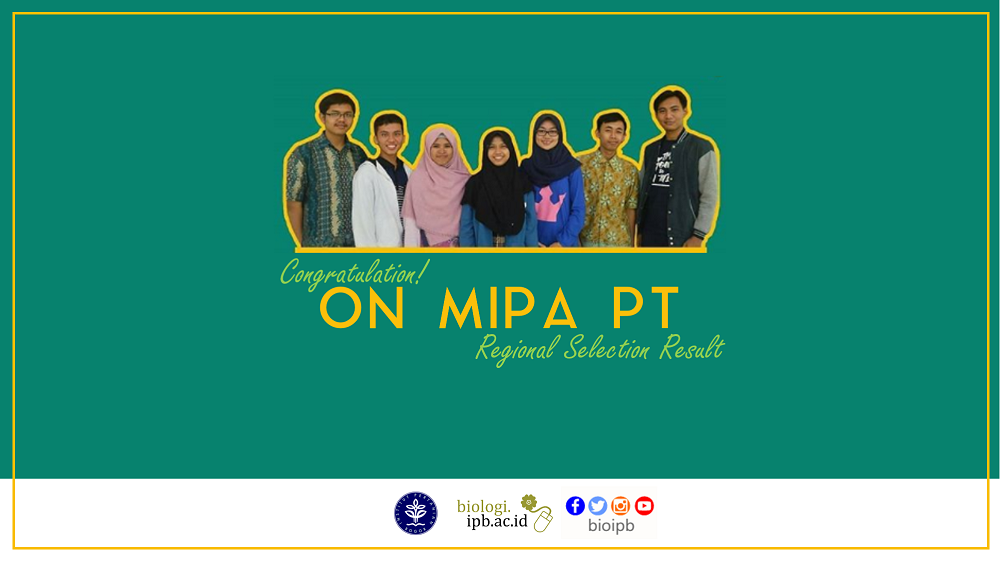 Based on Kementerian Riset, Teknologi, dan Pendidikan Tinggi announcement (No. 1044 /B3.1/KM/2018), here listed Biology - ON MIPA IPB delegation that has a right to participate ON MIPA national selection (4-7 May 2018).
Siswadi Aji Hutomo
Meilisa Dwi Nurdiyanti
Muhamad Raffel Sidiq
Iffah Nabilah
Rena Rifki Safitri
Congratulations on your success! You have made us all proud. Keep up the good work! Kindly prepare for national selection.
Export Article
Share this article